Stay Healthy with Medical Weight Loss with Thrive Med Spa & Wellness!
Thrive Med Spa offers Medical Weight Loss, a comprehensive approach to weight loss tailored to each individual. Our medical weight loss program, which includes changing your diet and lifestyle, can positively impact your health and well-being.
It's likely you've already tried many diets, exercise programs, lifestyle changes, or even formal weight loss programs. False promises and failed attempts may leave you frustrated and depressed, as these ill-advised diets only provide short-lived results.
Our team of experts in our Portsmouth clinic can help you regain control over your life with our customized medical weight loss program. With our help, you can lose and maintain weight, leading to a healthier version of yourself.
Using evidence-based weight loss medications, lifestyle education, and team-based support, we help patients improve their health conditions with the necessary knowledge and skills.
Benefits of Medical Weight Loss
Thrive Med Spa & Wellness in Portsmouth offers a multimodal approach to weight loss: medical weight loss. Patients achieve long-term weight loss through a successful, health-oriented weight loss program.
There are so many benefits from this treatment, including:
Personalized per patient

We develop your weight loss program based on your medical history and lab results. Our approach considers your health, current condition, personal concerns, and lifestyle.

Long-term assistance and long-term results

The journey to vitality and health doesn't end when you reach it. We help you keep the weight off by providing the tools, scientifically-proven techniques, and support you need.

Safe and effective weight loss

Many dieting programs can be discouraging and unhealthy for clients, as they may make them feel hungry and disappointed every day. Our medical weight loss program can help you lose weight fast and effectively.

Reduced appetite

Our medical weight loss program includes FDA-approved weight loss medications to optimize your weight loss results, as they help suppress the appetite.

Faster metabolism

Lifestyle changes and weight loss medications in our program promote a faster metabolism, burn more fat at a faster pace, and successful weight loss.
How Does Medical Weight Loss Work?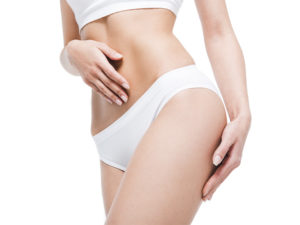 Our medical weight loss program is personalized for each individual. Whether you need to shed 5 lbs or 50 lbs, our clinic in Portsmouth can create a medical weight loss plan suitable for your health goals and current health status.
Our team of experts provides professional, individualized care to help you shed excess pounds and become healthy again. Our approach is based on your metabolic status and lab results, ensuring that our program will work for you.
Diet and exercise alone are not enough to lose weight. With our medical supervision, you can experiment with multiple weight-loss options and find what works for you and your body.
We offer medically-assisted weight loss programs that include FDA-approved prescription medicines such as Semaglutide, hormone therapy, nutrition counseling, behavior and lifestyle coaching, and fat-burning injections to help you shed those stubborn pounds. With the multifaceted medical program at Thrive Med Spa in Portsmouth, NH, you'll gain the knowledge to help you achieve your weight goals.
Typically, Portsmouth patients lose 6% of their body weight, improving their health in several ways, such as reducing cholesterol levels, diabetes, and hypertension. Get healthy and lose excess weight with our help.
What to Expect After Medical Weight Loss in Portsmouth?
Thrive Med Spa's medical weight loss in Portsmouth, NH, could be the ideal solution when searching for a safe, fast, and effective way of losing weight.
Our team of experts in Portsmouth offers a comprehensive consultation, including laboratory tests and a discussion of your concerns and specific health goals. We carefully examine your medical history before the procedure to determine if medical weight loss is right for you.
Personalized weight loss programs that are safe and healthy are the key to providing you with accurate, maintainable results. Our team of doctors, medical technicians, nutritionists, and coaches is here to help you with your weight loss journey.
Start Your Weight Loss Journey with Confidence
Medical weight loss is the key to having a healthy life. Lose weight safely and effectively with Portsmouth's medical weight loss program to improve your health and overall wellness.
Thrive Med Spa & Wellness in Portsmouth, New Hampshire, is an integrative aesthetic center and wellness spa. Our Wellness therapies are increasingly sought after as a gentler way to treat the body and help clients take charge of their health while getting pampered.
Get the support you need in your weight loss journey with our doctors. Contact Thrive Med Spa and Wellness at (603) 496-8802 to learn more.