At Thrive Med Spa & Wellness, we have provided IV therapy services for over 10 years at our affiliated medical office, Vibrant Health, located directly above the spa on the second floor in a cozy, relaxing and clean medical IV suite. Although just a recent health trend, IV Therapy can be traced back to the 1600s, and the kinds of vitamin infusions that are offered today have been around for decades. If you're looking for a health boost, suffer from fatigue, dehydration, or nutrient deficiencies, Thrive Med Spa & Wellness in Portsmouth, New Hampshire, are here for you. We offer a number of IV therapy services and IV shots including vitamin B12 and others to help you look and feel your best and give you the boost of energy you desire. Call Thrive Med Spa & Wellness, the only integrative medical spa of its kind in the Seacoast, to learn more about IV therapy or schedule an appointment online today.
Alleviate IV
This IV may be used to help relieve symptoms of PMS. Patients have reported reduced bloating, irritability, abdominal discomfort and lower back pain when using this IV prior to or during "that time of the month".
Inner Beauty IV
Designed to help bring out radiance and natural glow, this IV includes premium-quality nutrients to that we've chosen to support fortifying hair, skin and nails, support reduction in wrinkles, and assist with plumping and re-hydrating skin from the inside out.
Recovery & Performance IV
Designed to help shorten the time of recovery after an injury and potentially improve athletic ability, this IV is great for athletes to promote improved performance and overall wellness. In addition to improved recovery time reported, clients may benefit by replenishing essential nutrients and hydration lost during vigorous exercise, and overall decreased inflammation.
Get Up & Go IV
Designed to help kickstart your metabolism and feel more energized, this IV is designed to help burn fat, improve performance, boost metabolism and energy levels, and provide the nutrients needed for optimal wellness.
Immunity IV
This IV Therapy option is the perfect solution for anyone looking to boost their immune system, and protect themselves against viruses, bacteria and infections. Our Immunity IV comes stocked with all the essential vitamins and minerals you need to feel your best!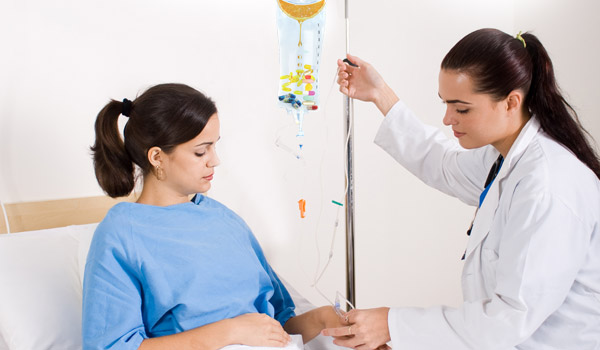 Frequently Asked
Questions

Thrive Med Spa & Wellness in Portsmouth, New Hampshire, is an integrative aesthetic center and wellness spa. Our Wellness therapies are being increasingly sought after as a gentler way to treat the body and to help clients take charge of their health while getting pampered.
Closed Tabs
What is IV therapy?
During IV therapy, or drip therapy, your provider infuses fluids and vitamin B12 (or other vitamins and minerals) directly into your veins instead of you ingesting these nutrients.
IV therapy is a form of preventive medicine that acts quickly to rehydrate you, replenish vitamin stores, and rejuvenate your entire body.
What are the benefits of IV therapy?
When choosing IV therapy at Thrive Med Spa & Wellness, you'll reap numerous health and wellness benefits. Examples include:
More energy
Fast rehydration
Improvements in nutrient deficiencies
A stronger immune system
Detoxification and relaxation
Healthier hair, skin, and nails
Reductions in stress, depression, and anxiety
Memory enhancement
Fewer headaches
Balanced hormones
With IV vitamin therapy, you can avoid potential negative side effects, such as nausea and stomach upset, sometimes associated with oral vitamin and mineral supplements. Vitamin absorption is more efficient and faster with IV therapy vs. taking dietary supplements.
What should I expect during treatment?
Before infusion therapy, your nurse practitioner or naturopathic doctor at Thrive Med Spa & Wellness reviews your medical history and symptoms.
We review any bloodwork the client has had within six months. We may order basic and generally very inexpensive screening and lab tests if the client has not had any within this time frame to ensure the safety of this treatment.
During IV treatment, you sit or lie down in a comfortable, relaxing room. Your practitioner recommends a personalized IV drip for you containing combinations of vitamins like B-Complex, B-12, Vitamin C, amino acids, and minerals like magnesium, selenium, and zinc based on your unique needs.
We place the IV into a vein and slowly infuse fluids and nutrients directly into your bloodstream. We use a comfortable catheter so that patients can move their arm during treatment if necessary.
How often can I have IV therapy treatments?
The optimal frequency for your IV sessions can be determined with the help of our healthcare providers during your free IV consultation.
However, depending on your health or beauty goals, many patients come in either on an as-needed basis, monthly, or even as frequently two times a week. We offer package discounts for those who want to keep up with IV therapy on a regular basis.
What happens after treatment?
There's no downtime after IV therapy, so you can resume everyday activities right away. You might notice immediate improvements in the way you feel, with enhanced results appearing within the next few days or weeks.
Your doctor lets you know how often to schedule follow-up IV therapy sessions to maintain optimal health, increases in energy, and lower your risk of illness and disease.
See what this growing health trend can do for you and your health by scheduling your free IV Therapy consultation today! Call Thrive Med Spa today.