Massage Therapy at Thrive Med Spa & Wellness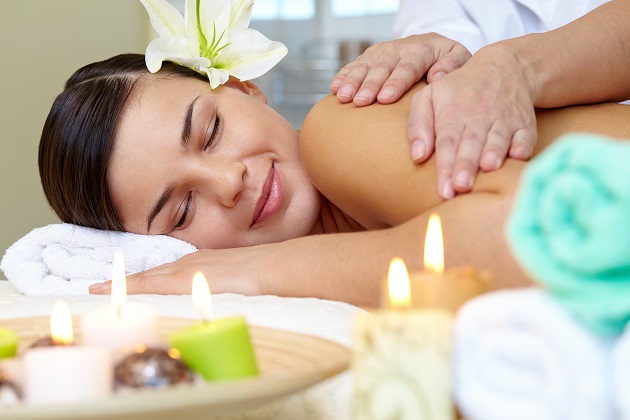 Massage therapy is a technique your practitioner uses to place pressure on and manipulate your skin, tendons, muscles, and ligaments. We apply light or deep pressure, depending on your preference and condition of your health, to problem areas.
Massage is a relaxing experience that offers numerous health and wellness benefits.
What are the benefits of massage therapy?
When choosing massage therapy at Thrive Med Spa & Wellness you reap the following benefits:
Chronic pain relief
Reduced stress, anxiety, and depression
Muscle tension relief
Fewer headaches
Better sleep
Healing of sports-related injuries
Temporomandibular joint (TMJ) pain relief
Improvements in digestive disorders
Fewer fibromyalgia symptoms
Improvements in myofascial pain syndrome
In addition to the medical benefits associated with massage therapy, it's a relaxing experience most people enjoy. Your massage therapist customizes each session based on your preference and desired results.
What are different types of massage therapy?
Body Scrubs & Mud Wraps
We offer several different body treatment enhancements that can be included as an add-on to any massage service.
Couples massage
Relax & reconnect with your loved one during this side-by-side 55 or 80-minute treatment. Finish with an optional toast for two and enjoy sipping on our signature hand-crafted Jasmine elixir with aphrodisiac and uplifting properties.
Deep tissue massage
Designed for those who require a greater pressure to reach deeper layers of muscle, tendons and other tissues that serve as problem areas for the client. Schedule our "Signature Massage", and inform your therapist of your preferred pressure. During deep tissue massage, your massage therapist applies greater pressure to deep muscle tissue layers and focuses on problem areas that contribute to muscle tension and chronic pain.
Swedish massage
Although considered a gentler touch therapy, Swedish massage is a powerful therapy for relieving tense muscles and tightness, improving lymph flow, immunity, and for releasing lots of "feel good" endorphins. Your therapist relieves tense muscles and tightness using longer strokes, circular movements, vibration, tapping, or kneading. Schedule our "Signature Massage", and inform your therapist of your preferred pressure.
Sports massage
Sports Massage is perfect for an athlete that needs a combination of both stretching and massage. This massage may be enhanced with an application of our TR cream, scientifically proven to help neutralize lactic acid and enhance recovery after vigorous exercise. Our sports massage at Thrive Med Spa & Wellness combines sports-specific massage with stretching to enhance your performance or help you heal from injuries.
If you're an athlete, you may even consider having a Recovery & Performance IV around the time of your massage to further improve results (free consultation required prior to any IV treatments).
Hot stone massage
Smooth, warm, volcanic basalt rock is used to help warm up, relax and soothe the muscles. This may be added on to any massage.
Prenatal massage
Massage therapists at Thrive Med Spa & Wellnessspecialize in prenatal massage to safely and effectively rejuvenate your body and provide relief during pregnancy. During pregnancy it's even more important to nourish your body with massage. Appropriate during the second and third trimesters, this massage provides relief from head to toe!
CBD-arnica deep relief
During a CBD-arnica massage, your therapist first soaks your feet in magnesium chloride and essential oils to pre-treat and relax the muscles, allowing them to uptake the CBD and Arnica oil more effectively during the massage. We offer a 55- or 80-minute massage using organic CBD and Arnica infused oil to relieve sore, achy muscles and joint pain.
Your practitioner offers numerous body scrubs and mud wraps you can add to massage treatments to enhance your experience.
Don't let stress, anxiety, or chronic pain get the best of you. Schedule a massage therapy appointment with Thrive Med Spa & Wellnessover the phone or book online 24/7 today!