Restore Your Youthful Appearance with Xeomin at Thrive Med Spa & Wellness in Portsmouth!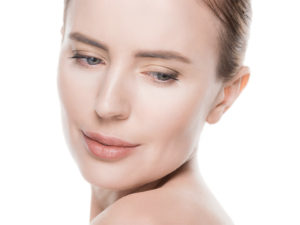 Thrive Med Spa & Wellness in Portsmouth offers Xeomin to smooth out facial wrinkles and fine lines. With Xeomin, you can achieve natural-looking results and create a youthful appearance. The aesthetics community has used Xeomin since 2011 to relax facial muscles and smooth wrinkles.
Collagen and elastin production diminishes as we age, revealing signs of aging on our skin, such as deep wrinkles and lines. Constant muscle contractions from frequent facial movements cause wrinkles. Xeomin will soften and improve the appearance of moderate to severe frown lines between the eyebrows, giving you a natural-looking result.
The injectable medication Xeomin® is excellent for patients who are frustrated by their frown lines, laugh lines, smoker's lines, and other facial wrinkles.
Benefits of Xeomin in Portsmouth
We at Thrive Med Spa & Wellness in Portsmouth offer Xeomin to smooth out frown lines and wrinkles on the face. In addition to being safe and FDA-approved, Xeomin produces results without causing side effects.
A great alternative to Botox – Over time, your body eventually builds up an immunity to the neurotoxin in Botox. The results of Botox won't last as long and may be less effective. These problems do not arise with Xeomin.
Reduces and relaxes the appearance of facial wrinkles – Frequent facial expressions cause frown and smile lines to appear more prominently. Using Xeomin, we can temporarily relax the targeted facial muscles, resulting in a smooth, wrinkle-free appearance.
Prevents formation of future wrinkles – Xeomin may prevent the appearance of new lines and wrinkles on your face by relaxing certain facial muscles.
Natural-looking – Xeomin only targets the muscles responsible for the wrinkles you want to target. There will be no "frozen" look to your face, and you will still appear to have a natural-looking face since the other facial muscles will not be affected.
Works quickly – In as little as 72 to 96 hours, you'll see the first results of your Xeomin treatment!
How Does Xeomin in Portsmouth Work?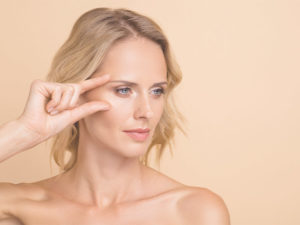 Botulinum toxin is created by purifying safe bacteria. Xeomin uses incobotulinum toxin A. The molecules are not encased in protein, unlike in Botox.
Xeomin is injected into different facial points to block muscle movement in areas that contribute to wrinkles. Most wrinkles form from consistent muscle movement. It works by blocking nerve signals, which relaxes frequently moving facial muscles, reducing or removing wrinkles and fine lines.
Unlike dermal fillers, Xeomin does not add volume to the area under the skin. Dermal fillers fill wrinkles or creases. It is most effective for "static wrinkles" or deep folds on the face, as dermal fillers restore facial volume lost with age. If you have "dynamic wrinkles," Xeomin might be helpful.
Good Candidates for Xeomin in Portsmouth
Nearly anyone who wants to improve the appearance of their wrinkles safely can use this Xeomin. Good candidates for this treatment include
Those who wish to reduce unwanted lines or wrinkles
For people who are sensitive to milk proteins
For people who have used Botox or Dysport for a long time only to find that they have started developing an immunity
Those who feel like their regular injectables aren't working the same way they did in the past.
You can reach out to specialists in Portsmouth, NH if you are unsure if Xeomin is suitable for the areas of concern. We can help you decide if Xeomin or another aesthetic treatment option is most effective.
From mild wrinkles to deep fine lines on the forehead, Xeomin can be used on different parts of the face to make the patient look more youthful.
What to Expect After Xeomin in Portsmouth?
For a non-surgical solution to maintain your youthful appearance, Xeomin is the best option in Portsmouth, NH. We strive to find the best solution for each patient.
When you make an appointment with Thrive Med Spa and Wellness in Portsmouth, you'll receive a thorough consultation discussing your concerns and your specific aesthetic needs. Our doctors will carefully review your medical history before the procedure to determine if this treatment is suitable for you and your particular needs.
Our doctor will inject Xeomin into different areas of the face where wrinkles and lines appear. He or she will inject into multiple areas of your face to help restore its youthful appearance. Individual results may differ.
Each session lasts 10 to 12 minutes. What's convenient about this Xeomin is that there is no downtime. There are also no nasty side effects. You don't have to worry about post-treatment pain.
Results from Xeomin injections are likely to last from 12 to 16 weeks. Some patients report longer-lasting effects. Known as one of the safer aesthetic treatments, Xeomin is safe and virtually pain-free when conducted by our medical professionals at Thrive Med Spa and Wellness.
Get Rid of Fine Lines and Wrinkles with Xeomin in Portsmouth
Take advantage of Xeomin in Portsmouth to improve fine lines and wrinkles! Xeomin makes you feel more confident, attractive, and happier by improving frown lines between the eyebrows.
Thrive Med Spa & Wellness in Portsmouth, New Hampshire, is an integrative aesthetic center and wellness spa. Our Wellness therapies are increasingly sought after as a gentler way to treat the body and help clients take charge of their health while getting pampered.
Achieve a naturally-looking lift with Xeomin. Contact Thrive Med Spa and Wellness today at (603) 496-8802 to learn more.