Find out how the non-invasive facelift treatments can turn back time, so you look more youthful!
There is no doubt that aging is inevitable. We all want to look younger, so why not do everything we can to delay it for as long as possible?
Taking care of our skin to retain its youthful appearance is easier said than done. Many of us fail in doing so because we do not know what our skin needs and how different products can help us achieve our goals.
This article will help you get younger-looking skin in different ways to give you your best skin! Rejuvenate your appearance without going under the knife by incorporating a non-invasive facelift treatment into your skincare routine.
A noninvasive facelift in Portsmouth is a quick and effective way to make your skin appear less wrinkled, firmer, and more elastic!
Tips for Younger-looking Skin
Here are sure-fire ways to combat aging on the skin!
Always double cleanse.
Are you cleaning your skin enough? Double cleansing involves using two different products: an oil-based cleanser (or oil-based make-up remover) followed by a water-based cleanser.
The oil-based make-up remover draws out sebum, sunscreen, and makeup from your skin. Meanwhile, the water-based cleanser targets debris like sweat and dirt.
In addition to preventing acne-causing oil buildup, double cleansing improves the efficiency of your other skincare products, as they will penetrate your skin better.
Consistency is key.
You may have a long day and are probably too tired to do your skincare routine. But please, never skip! Consistency is the key when it comes to skincare.
There is no magic formula for youthful-looking skin. Your skin needs time and a consistent routine to be nourished appropriately to look its best. Choose a daily skincare routine that suits your skin's needs, and make sure to stick to it. Consistency and patience are essential to get radiant and gorgeous skin in no time.

Hydrate your skin and your body.


The skin's moisture barrier is responsible for locking in moisture and keeping your skin hydrated and healthy. Dehydrated skin is unhealthy, and you'll be more prone to skin issues like acne and wrinkles.

Make sure to incorporate hydrating ingredients into your skincare regimen. Check for products that contain ceramides and hyaluronic acid that will help keep your skin hydrated and moisturized. Also, drink eight cups of water daily and limit coffee and alcohol (they're dehydrating substances).
Use products with anti-aging ingredients.
There are so many anti-aging products available on the market right now. But which product should you use? Make sure to check the label for retinoids and collagen in the ingredients list; these are your secret weapons to keeping your skin youthful!
Retinol products are great anti-aging treatments, as they help reverse the damage of constant exposure to the sun and pollution. Retinol contains antioxidants that fight off free radicals that damage the skin.
Collagen is another product that helps improve skin elasticity to reduce fine lines, wrinkles, and sagging skin. You can also invest in a collagen-boosting cream or serum or take collagen supplements (consult your doctor first before doing so).

What is a Non-Invasive Facelift?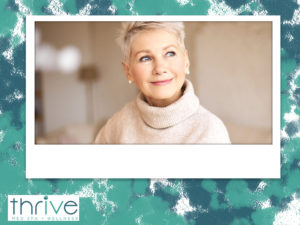 Noninvasive facelift procedures are safe and effective in reducing signs of aging on the skin. Your skin will look healthier, younger, and more radiant after a noninvasive facelift in Portsmouth. It helps rejuvenate and firm your skin without undergoing surgery.
In our Portsmouth clinic, noninvasive facelift procedures include HydraFacial, dermaplaning, and the use of dermal fillers to reveal healthy and younger-looking skin.
A HydraFacial® deeply hydrates, detoxifies, and nourishes your skin for it to look glowing and brighter.
Dermaplaning is an exfoliating treatment to refresh and rejuvenate the skin, while targeting skin concerns like sunspots and acne scars. An added step is using a hyaluronic acid dermal filler to restore volume to the face and give you a more youthful appearance.
Learn More Here: RF Microneedling vs Microneedling – What's The Difference?
Non-invasive facelift treatments in Portsmouth are safe and effective for reducing signs of aging, such as fine lines, wrinkles, and sagging skin, so you can appear more youthful.
Noninvasive Facelift: Better Skin and More
Getting a noninvasive facelift sure packs in a lot of benefits to keeping your skin healthy and young-looking!
Noninvasive facelift reduces fine lines and wrinkles overtime. It helps increase cell turnover. Hyaluronic acid-based dermal fillers are also used to reduce fine lines and wrinkles on the skin caused by regular muscle contractions.
A noninvasive facelift increases skin permeability. HydraFacial and dermaplaning remove dead skin cells, allowing your skincare products to penetrate better into the skin.
During a noninvasive facelift, dermal fillers are used to replace lost facial volume. As well as restoring fullness to the cheeks from volume loss, dermal fillers define the cheekbones and jawline for a better chin profile.
A noninvasive facelift is a quick and minimally-invasive procedure. Each non-invasive facelift treatment takes less than an hour without going under the knife. No need to worry about risks of side effects, pain, or scarring!
There is zero to minimal downtime after a noninvasive facelift! Unlike surgical cosmetic procedures, the noninvasive facelift treatments in Portsmouth are non-invasive, so there is no downtime or recovery period! You can go back to your daily activities immediately.
Get Your Best Skin Yet with Non-invasive Facelift in Portsmouth
Aging may be inevitable, but it does not mean it should show on your skin! Get a younger-looking appearance with cosmetic procedures such as the non-invasive facelift! It's a great way to restore that youthful glow that time has taken away from you. Thrive Med Spa & Wellness provide the best Non-invasive Facelift in Portsmouth.
Want to know more about noninvasive facelift treatments? For more information, reach out to our specialists in Portsmouth today at (603) 496-8802.